FULL SERVICE APPOINTMENTS
A piano is most enjoyable when it is not only in tune, but also when it plays and responds easily, it is mechanically sound, and the tone quality is pleasing to the ear. In addition to tuning, regulation and voicing are a necessary part of a piano's maintenance. Full Service appointments help to ensure that you are getting the most enjoyment possible out of your piano, and are recommended for even the most casual player. It really is more fun to play an instrument that is easy to play.
​We offer 3 levels of regular maintenance. The
Sostenuto
, for casual home use includes general repair, light cleaning, plus 30 minutes of regulation and voicing service. The
Crescendo
, for heavy used, more advanced players, or pianos that have not seen regular service, increases the regulation and voicing time to 2 hours. The
Sinfonia
, for professional use and pianos that have rarely if ever seen maintenance, includes 4 hours of regulation and voicing time. Visit the
Services
page or click the scheduling button below.
---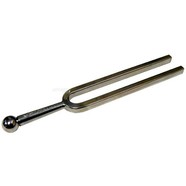 TUNING
Changing humidity affects the tuning of a pano more than just about anything else.
In northeast Ohio, that means a piano can go through some wild pitch changes over the course of a year.
The objective is to try to stabilize the instrument as best as possible. This is best achieved by regular tuning where incremental changes are made, as opposed to large pitch adjustments.
For best results, seasonal tunings are recommended for this area.

A proven way to maintain tuning stability is to maintain a stable environment for the piano. The can be achieved by installing a humidity control system. Please ask about the certified installation of a Piano Life Saver System by Dampp-Chaser.
---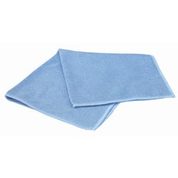 CLEANING
You can vacuum your piano with a brush attachment by opening the top or removing the kick board.
Use a computer vacuum attachment to get between the keys.
Key tops and fronts can be cleaned with a damp cloth and a little elbow grease.
For tough grime, a mild solution of Murphy's oil soap or Simple Green may be used.
Make the pedals shine with a little Brasso or Flitz. Be careful not to get any on the felt or wood.
For a wood finish, citrus oil cleaners are usually good. Check on a small discrete area first.
For a high gloss polyester finish, Meguiar's Quick Detailer works well.
An ounce of prevention: Do not use the piano as a table tray. If it's on the piano, it will find its way into the piano. It only takes one spilled drink to ruin an instrument.
Please call to schedule a thorough and professional cleaning and polishing of your piano, inside and out. • 330-801-0089
---